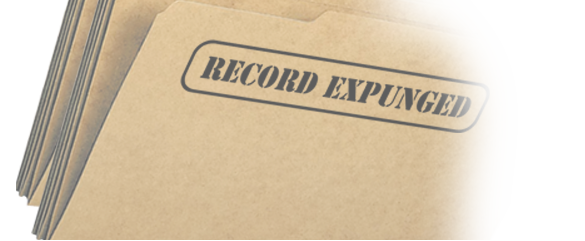 If you were convicted of an infraction, a misdemeanor, or a felony and were ordered to serve county jail time, probation, pay a court fine, or a combination; we can petition the court for a 'dismissal' of the conviction. The court may withdraw your conviction and the court record would be changed to show a dismissal per Penal Code Section §1203.4" rather than a conviction of the case in question.
California Labor Code Section §432.7 states that an employer cannot ask someone applying for a job for information about an arrest or detention that did not end in a conviction. Also, an employer cannot ask about a referral to or participation in any diversion program. An employer is prohibited from searching for any record of arrest (from any source) that did not end in a conviction. If this information comes to the employer's attention anyway, the employer cannot use that record as a factor in hiring, promoting, or terminating that person. But, this same code section states that the employer may ask an employee or potential employee about an arrest for which he or she is out on bail or released on his or her own recognizance pending trial. A conviction, for purposes of this code section, includes pleas, verdicts, or findings of guilt.
Because, in general, people are protected from having to disclose to an employer or potential employer an arrest if it did not result in a conviction, this guide will focus on cases where one has been convicted and does not fall under the protection of this Labor Code section.
What will an expungement do?
Once all your convictions have been dismissed, this is what you can expect:
Applying for private employment: Under most circumstances, private employers cannot ask you about any convictions dismissed under Penal Code section §1203.4. So, when applying for a job in the private sector, you generally do not have to disclose a conviction if it was dismissed or expunged. But it is a good idea to read Penal Code section §1203.4, or California Code of Regulations section §7287.4(d), or talk to an employment law attorney if you have questions about your rights and obligations regarding past convictions when applying for a job.
Applying for government employment or a government license: If you are asked by government employers or on government licensing applications if you have ever been convicted of a crime, you MUST respond with "YES — CONVICTION DISMISSED." In California, government employers and licensing agencies (except for police agencies and concessionaire licensing boards) will treat you the same as if you had never been convicted of any crime.
What an expungement CANNOT do:
Your dismissed convictions can still be used to increase your punishment in future criminal cases.
Your prior convictions cannot be removed from your DMV record.
Firearm restrictions are not effected by an expungement.
Early Termination of Probation
If the judge grants an early termination of probation, the court will often expunge the defendant's criminal record.
Before terminating your probation early, the judge will want to ensure that:
You have successfully completed the terms of your probation (such as fines, classes or restitution)
There are valid circumstances that justify early termination of probation.

Valid reasons may include (but are not limited to) the fact that your probation is keeping you from securing gainful employment, preventing you from advancing at work, or restricting necessary travel.
Penal Code §1203.3 PC gives the court the discretion to grant a request for early termination of probation at any time during the probation period. In practice, however, most judges want to see people complete at least 12 to 18 months of their probation before they will seriously consider the motion to terminate probation early.