Don't let a DUI lock YOU up!
Once Arrested, What Happens Next In My Butte County DUI? 
There are two, three or more entities that may review your case and have the authority to order consequences on a DUI:
1. California DMV
2. California Court System
3. College that you attend may have a disciplinary board.
4. Professional Licensing Board. If working as a Nurse, Counselor, Truck Driver, or even Audiologist! You may receive a disciplinary review of your license.
IMPORTANT: DMV will automatically suspend your license unless you take action immediately!! Request an administrative hearing with DMV to keep a temporary license. This hearing must be requested within 10 days of the citation issuance. Our law office will contact DMV for you if you are our client.
·     The Court System or the jail, will order an arraignment. This is the first opportunity to plead guilty, not guilty, or "no contest" to your DUI charges. It is typically you first appearance in court. If you have retained an attorney, and the case is a misdemeanor, the attorney may go to court on your behalf.
·     If you are a College Student, play on a sports team, or simply attend a local college, there can be an issue with this type of case and the college. Many teams have a policy regarding a criminal arrest and your ability to stay on a team. This is typically because the college wants to keep a good reputation with the community and wants its' players to be good role models to the community. We will talk with your coach and work with the school to assist in keeping you in good standing. If you attend college, make sure you keep up on emails to see if the college has called you to a disciplinary hearing.
·     If you have a Professional License, make sure your current address is filed with your professional licensing Board. You do NOT want that agency to send a letter to an old address. Professional licenses that can be put into disciplinary action includes nurses, doctors, dentists, EMT, paramedic, audiologist, school teacher, coach, and other professions. The issue regarding licensing is if the DUI has some sort of connection to your work. This is an issue of disobeying the law and putting the community at risk. We will send a letter of response to the licensing board and refer you to an Administrative Law attorney should the case go to an administrative hearing.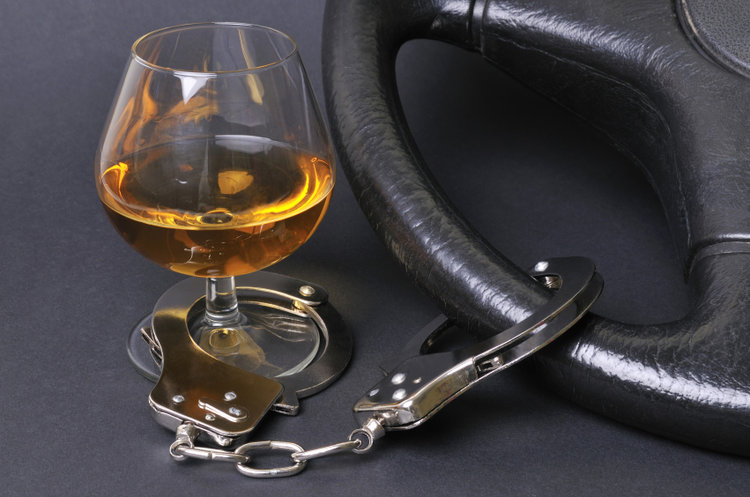 What Can An Attorney Do For Me?
A good DUI attorney can be beneficial to your case in several ways:
·     Set a DMV administrative hearing & appear on your behalf for that hearing
·     Make court appearances on your behalf (this means you do not have to be there!)
·     Provide a thorough evaluation and investigation including use of our very own in-house private investigators
·     Provide a comprehensive DUI defense strategy
·     Has experience and expertise with the law
·     Reduced penalties (such as GPS monitoring instead of jail time)
What Is Driving Under The Influence Of Drugs?
California law states it is illegal to drive while impaired due to the consumption of drugs. "Drugs" are defined as a substance other than alcohol that can affect your nervous system, brain or muscles.
Driving with drugs means any drugs in your system can impair your thinking or coordination and this effects your ability to drive safely. This includes prescription, over-the-counter, and illegal drugs.
These drugs can have side effects which may impair your thinking or reaction to events while driving.
Who Is The Best DUI Attorney In Butte County?
What Happens Next In The Court?
1.  Investigation by Defense
This includes the investigation of the traffic stop and police reports surrounding your arrest. This also involves the utilization of our attorney resources including a private investigator to gain witness statements and other information necessary to a proper DUI defense strategy. It is important that the equipment used by the police in your case was calibrated and in good working order. This is one of the many issues that we'll file a discovery motion.
2. Pre-Trial Conference
This is where the attorneys on both sides meet with the Judge to determine whether the case will be brought into court and what punishment(s) will be sought.
3. Trial
This phase is the jury trial in court. Most DUI cases do not go to court, however, those that do go to court will benefit from an attorney's expertise to reduce potential punishments.
4. Sentencing/Probation Reviews
This is the final stage in the DUI process where the court gives orders as to what it requires you to do after sentencing as punishment. Often there are fines/fees/assessments, jail or GPS monitoring, probation of some sort, and DUI school requirements. An expert attorney can reduce or eliminate some of the harsher variations of these penalties. We serve Butte County, Glenn County, Tehama County. We also represent Military personnel in Yuba and Sutter County, as a courtesy to those who serve our country.
California DUI Laws: what it means to drive under the influence. Here's the new statutes regarding Drunk Driving and Driving Under the Influence Laws in California.  
a.)   Driving Impaired –DUI section (a) 
It is unlawful for a person who is under the influence of an alcoholic beverage to drive a car, or truck, or motorcycle or even a lawn mower. DUI with .08 alcohol level
b.)   Driving with alcohol level of over a .08 -DUI section (b) It is unlawful for a person who has 0.08 percent or more, by weight, of alcohol in their blood to drive a vehicle.
c.)   Driving and addicted to medication or drugs. –DUI section (c) It is unlawful for a person who is addicted to the use of any drug to drive a vehicle. This subdivision shall not apply to a person who is participating in an approved narcotic treatment program. DUI driving in commercial vehicle.
d.)  Driving a commercial vehicle with alcohol level of .04 or greater. -DUI section (d) It is unlawful for a person who has 0.04 percent or more, by weight, of alcohol in his or her blood to drive a commercial motor vehicle. DUI with drugs.
e.)   Driving impaired with drugs. -DUI section (e) It is unlawful for a person who is under the influence of any drug to drive a vehicle.
f.)   Driving impaired with drugs and alcohol. –DUI section (f) It is unlawful for a person who is under the combined influence of any alcoholic beverage and drug to drive a vehicle.
Changes in California DUI Laws affect drivers in California. The Butte County court has new plea forms articulating these laws. Drugged driving is more common on California roads and highways than drunk driving- according to a 2017 study commissioned by the California Office of Traffic Safety.
Underage California DUI laws are, for the most part, different from the laws that regulate drivers who are over 21. These include:
California Vehicle Code 23136 VC California's zero tolerance law. (Any measurable amount of alcohol for person under 21 yrs.).
California Vehicle Code 23140 VC under 21 DUI with a BAC of 0.05% – 0.07%, which is an infraction.
Drivers under 21 and arrested for DUI may also be prosecuted under California Vehicle Code 23152 VC, described above. Also, the DMV typically will suspend one's drivers license for 1 year if the person is under 21 and is caught driving with any measurable amount of alcohol in his/her system.
Underage California DUI laws are different from the laws that regulate drivers who are over 21. Butte County and Glenn County  can be especially conservative on their punishments for alcohol related charges.